Thanks to all the Wonderful WebMasters that have Honored us with their Awards.

1999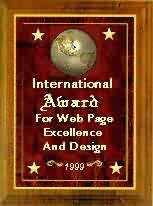 Hi,

Congratulations!!!! Your site has won an award.
You have a very nice site. I enjoyed my visit to your site and will be back to visit often.
Your Hard Work payed off :)
..Al Stewart

1999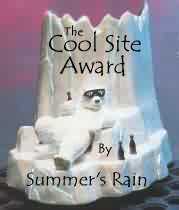 1999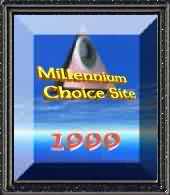 Congratulations on a great site.
Millennium Design would like to present your site with the Choice Award. I must say that you have taken student activities to the Max with your teaching techniques. Great projects and great looking site. A site well worth the visit.
Sincerely
Bob Taylor
Millennium Design

1999
Wow! Your site is awesome! I hope you get paid a little extra for all that work you put into it! ! It is a rare occasion that a teacher will commit his spare time to boosting student morale - certainly these days! I would have loved to have such a "cool" physics prof! Maybe if you applied to UC Davis . . .
You have an outstanding page - safe for kids yet interesting
enough to keep an adult looking through it - PERFECT!
That's exactly what I was looking for!
Take care and enjoy your summer vacation!!! 8o)
"Ontogeny recapitulates phylogeny!"
Bonni Weatherwax
Weatherwax Web Creations©

1999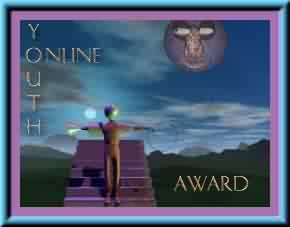 We here at Youth Online are pleased to present you with
our award. Your site has been placed on our winners pages.
Thank you for all your hard work and welcome to the team.
Ladyhawk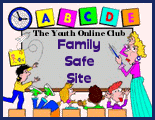 1999

Hi Richard,
Congratulations, we are proud to present you with the Brightest Family Sites of the Web Award. We took a walk through your site and feel it is among the brightest of the web. You should be proud of the quality of this site. It is apparent all the hard work you have put into it.
We are proud to add your site as a link on our winners list.
Brightest Family Sites of the Web Award
Continue the GREAT work!!!

Paul and Dena @ the Brightest Family Sites of the Web Award