Thanks to all the Wonderful WebMasters that have Honored us with their Awards.


We have some great news concerning our Aloha Award.
All of us agreed that you truly do have a interesting web site with quality content and design. The Aloha Award is not an easy award to win. That is why this award is seen so infrequently. Proudly display the Aloha Award to let others know that your Web site is informative, unique and has won this prestigious award.

Congratulations and Aloha,
Kealoha, Leilani, Bruce and Steve
Hawaii City - Web masters

Hi Richard!
It is with great pleasure that I present you with the Great Work Award for the wonderful job you have done on your site!! I thoroughly enjoyed my visit! Love your projects!! You must be a wonderful teacher! Your name will appear on my winner's page soon! Thanks for inviting me for a visit! And again, congrats on a great site!


Donna
Eddie and Donna O'Briant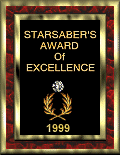 Your web site has won the StarSaber's Award.

While at StarSaber, select the "Showcase" button and view other winning sites that share this special award with you.
My compliments on a job well done!
George Rowe
StarSaber's Award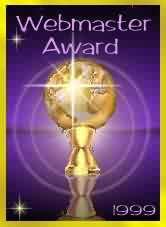 Hi Mr. Lewis and class,

Congratulations!
I am pleased to announce that your submission for my "Webmaster Award of Excellence" has been approved. Your site was reviewed for originality, usefulness of information, and graphic design. Your site only enhances the originality of our internet community. Job well done! :o)

TinyRay Grier


Hello Richard,
An interesting site with good work.
Greetings from Linz / Austria
Hannes Proschko
-------------------------------------------
Hannes Proschko
Spechtweg 6
A 4030 Linz
Austria
Veni - Vidi - Cacti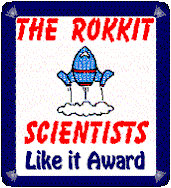 Congrats on winning our award.