Thanks to all the Wonderful WebMasters that have Honored us with their Awards.

Mr. Lewis,
Your website looks great and it was very interesting. I really liked the projects you've assigned. It was a lot more interesting than the things I remember doing in science class.
Keep up the good work.
Doug

1999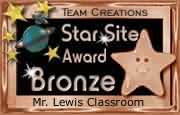 Congratulations!
Your page has been added to my winners page and I am happy to recommend your great work to others.
Congratulations again ... and have a beautiful day!
Rita

1999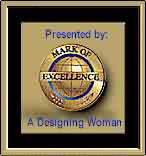 Dear Richard,

It is with great pleasure that I present to you the "Mark of Excellence" award. Mr. Lewis Classroom was a joy to visit with loads of interesting pages. I loved the Projects, and also found the humor engaging. Your talent for making learning fun is an exceptional asset. My best wishes to you and your students.

Warm Regards,
Tara
A Designing Woman I & II

1999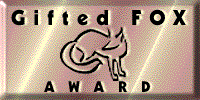 Congratulations! Your site has qualified for the Gifted Fox Award ®. Definitely, a wonderful site!
Keep up the great work!!!
Katherine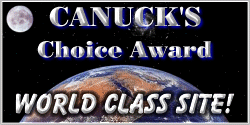 Greetings!!
I have just visited you website and was very pleased with my visit. I am so happy to see a differance being made on the world wide web and that is why I would like to present my award to you. I only give out my award if I was pleased to see someone making a differance on the www as your site certainly has, you certainly deserve it!!
Congratulations!
Canuck