Thanks to all the Wonderful WebMasters that have Honored us with their Awards.

1999
Congratulations!
From all of us here at Piney Mountain Press. I have visited your site and I think it certainly deserves an award. It is a good quality site and I hope that it fulfills all that you set out to achieve. No doubt that you will receive many awards for a site of this nature. Your site has been given the Gold "Golden Cone Award" for Outstanding Quality (our highest award). This award has been granted to you by Piney Mountain Press, Inc. Again, CONGRATULATIONS and keep up the good work! Let's make the WEB a better, cleaner place!
Regards:
Steve E. Major
Piney Mountain Press, Inc.

1999
Hi, Richard,
I would like for you and your class to have the "Groovy" award from The Old Maid. It's attached. Keep up the good work!
Barbara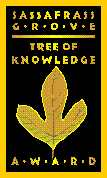 Congratulations!
Your site, Mr Lewis' Biology Classroom, has been chosen to receive the prestigious Tree of Knowledge Award from Sassafrass Grove. You have expanded the horizons for all, and are providing an invaluable service to the homeschooling community. It is obvious that your students are doing, learning and sharing some fun and interesting stuff, ...that's the wonder of education, whether it is in a classroom or in the home...Thank you all for offering your work to the world. We appreciate your efforts! Keep up the GREAT WORK!
Sarah A. McUmber-House
Sassafrass Grove

1999

Hiya =) I really enjoyed your page, it's awesome!


Thanks!
Lissa

Hello and Congratulations!

We are pleased to announce that your submission for the HELICOPTER AWARD has been approved. Your site was reviewed for originality, usefulness of information, graphic design, and was found to add an outstanding artistic flair, careful and concise design, and a wealth of information. Your site only enhances the originality of our internet community. Job well done! I enjoyed surfing your site, and I am sure everybody else will too.

Gustavo Bottaro
Argentina-South America
HELICÓPTEROS "THE PAGE"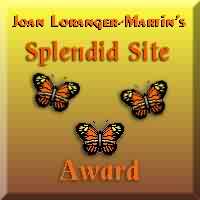 Hello and congratulations!

Your website is beautifully done and tastefully presented. I'm proud to be able to award you my Splendid Site Award, which you will find attached. Again, congratulations,

Joan Loranger-Martin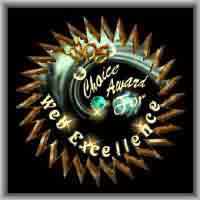 Hello Richard,
Congratulations!! You have won the WDS Bronze Choice Award For Web Excellence from the Web Design Studio. This award is given to outstanding WebPages. You have done a wonderful job on your site keep up the good work.

Thanks for helping make the Web a more interesting, fun and attractive place to visit.
My compliments on a job well done!
Joe@Web Design Studio


Hello from sunny Arizona
Your site was visited today by Fort Huachuca Army Community Service Web Site Review and your fine work has earned you our Award of Excellence. After viewing your Home page I must say you have outstanding taste in web page design.. it's one of the best I've seen in a long time.... We know how much work goes into creating a quality site like this...
We at Army Community Service (ACS) are always on the lookout for Family type pages. We here, are proud to award you with the Army Community Service Award of Excellence for your outstanding site.

Thank you
Randy Lewis