Seasonal Awards

CHRISTMAS 1999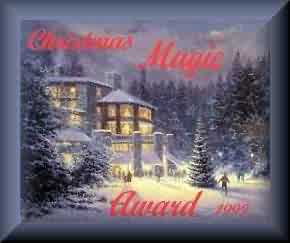 I hope you and all you students have a wonderfull Christmas
Greg

CHRISTMAS 1999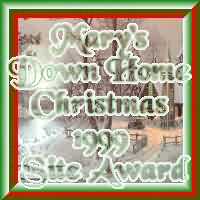 Dear Mr Lewis and Students,
I'm very honored to present this award to your wonderful site, And I hope that you continue to build and educate and learn
God Bless and Merry Christmas
Mary
CHRISTMAS 1999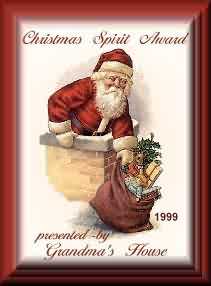 Hi Richard,
I have just visited your site and found your pages to be very informative and interesting. You are doing an excellent job with our young people. I am pleased to present you with two awards. First is the Christmas award and the second is from my main site - Grandma's House
~Huggles~
Grandma Carol


CHRISTMAS 1999

Greetings!
Thank you for submitting your site for Christmas in Dixie's *Christmas Spirit* award! Please accept our 1999 award which is presented to spirit-filled Christmas sites like *yours*!! There are 4 award styles. Save the one of your choice to your harddrive. Your Christmas site adds to the Spirit of Christmas on the Web, and you are appreciated!! :)

~:~:~ Enjoy the holidays as they approach ~:~:~
Best Wishes,
Christmas in Dixie
CHRISTMAS 1999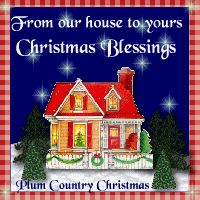 CHRISTMAS 1999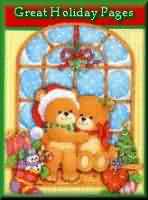 Very nice, I am impressed.
Joyce's Holiday Pages