Thanks to all the Wonderful WebMasters that have Honored us with their Awards.

SPAIN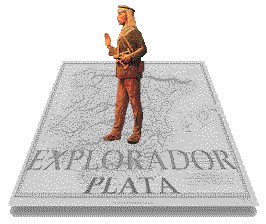 Congratulations,
your page has been awarded with the SILVER EXPLORER. This is a great distinction so you must be proud about your site. "La Página de los Exploradores S.XIX y XX" is a Spanish site, and maybe you don´t have any award from my country, so I hope you will visit it and enjoy the trip.
SILVER EXPLORER AWARD
(EXPLORADOR DE PLATA).
Adiós, amigo y Gracias.
__________________________________________________
Movimiento en apoyo del idioma español en Internet

Coloca gratis nuestro logotipo en tu página

DENMARK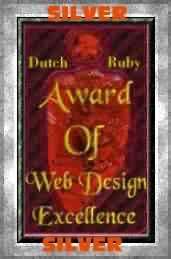 Hi Richard,
Your site has won the Dutch Ruby silver award. The graphics on your site are very good. navigation is easy, the content is very good and informative. The layout of your pages is also good. You will be added to my list of past winners of the award in the next few weeks.
Congratulations,
--
Cas Rodrigo
Dutch Ruby website Webmaster

CANADA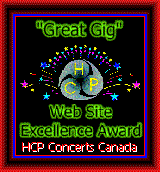 We are pleased to announce your site has been nominated and received this prestigious and globally coveted award...

"The Heavelution Concerts Canada "Great Gig" Web Site Excellence Award is presented to those special sites which demonstrate initiative, original design, vital functionality and which truly deserve to be recognized for their efforts to inform their fellow man. Generations Informing Generations on the net."

Australia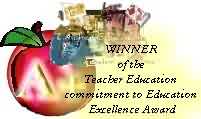 Hi there:)
At Teacher Education, we are constantly on the look out for sites that shine, stand tall amongst their peers, and generally are great fun to look at. In appreciation of your site content and sheer commitment to education we would like to award you the "Teacher Education commitment to Education Excellence Award" and let you know that you are our Site of the Moment , October 19, 1999.
We hope you can place this award on your site somewhere if it is to your liking. If not, just know that we think your site is excellent and worthy of this and many other accolades.
Thank you once again - your site is an inspiration to teachers all over the world:)
Teacher Education

HOLLAND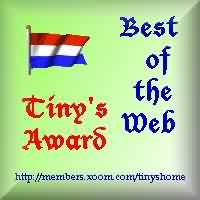 Hello!
Congratulations! I'm happy to give you my award.
Greetings from Holland, Tiny.
Tiny's Homepage


UNITED KINGDOM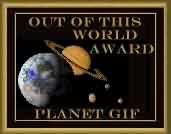 Hi Richard ,
Congratulations, you have won an Eclipsed award for your superb web site.
You've got some great projects going on at your school.
I will be proud to have a Planet Gif award on such a quality site.
A link to your site will be placed on my award winners pages.
Best Regards,
Spaceman.

SWEDEN
Christmas 1999
Hi Richard
Thank you for applying for my web award. After reviewing your site, I am pleased to present you with Silver Lace Award. Your site is very well done and nicely presented.

CONGRATULATIONS!!
with regards
Gunnar from Pixbo
SWEDEN

Malaysia
Congratulations for making a great quality website.
I am proud to award your site my prestige award.
Regards,

Timan